The ultimate feeding bottle, for the parent on the go
Parents don't just sit…your formula shouldn't either.
Tired of clumpy formula build-up during feedings? We are! Which is why we designed a formula feeding bottle that makes feeding time smooth, simple and fun!
The Ultimate Feeding Bottle For The Parent On The Go
- 10 oz. Wide-Neck Bottle
- BPA, Phthalate and PVC Free
- 100% Food Grade Liquid Silicone Rubber Nipple
- PP (Polypropylene) Bottle
- USA Made, Food Grade Stainless Steel Coil
- Non-Removable Coil
- Dishwasher Safe
- Non-toxic
- Non-microwaveable
- Recommended For Ages 6+ Months
Winner of Mom's Choice Gold Award Honoring Excellence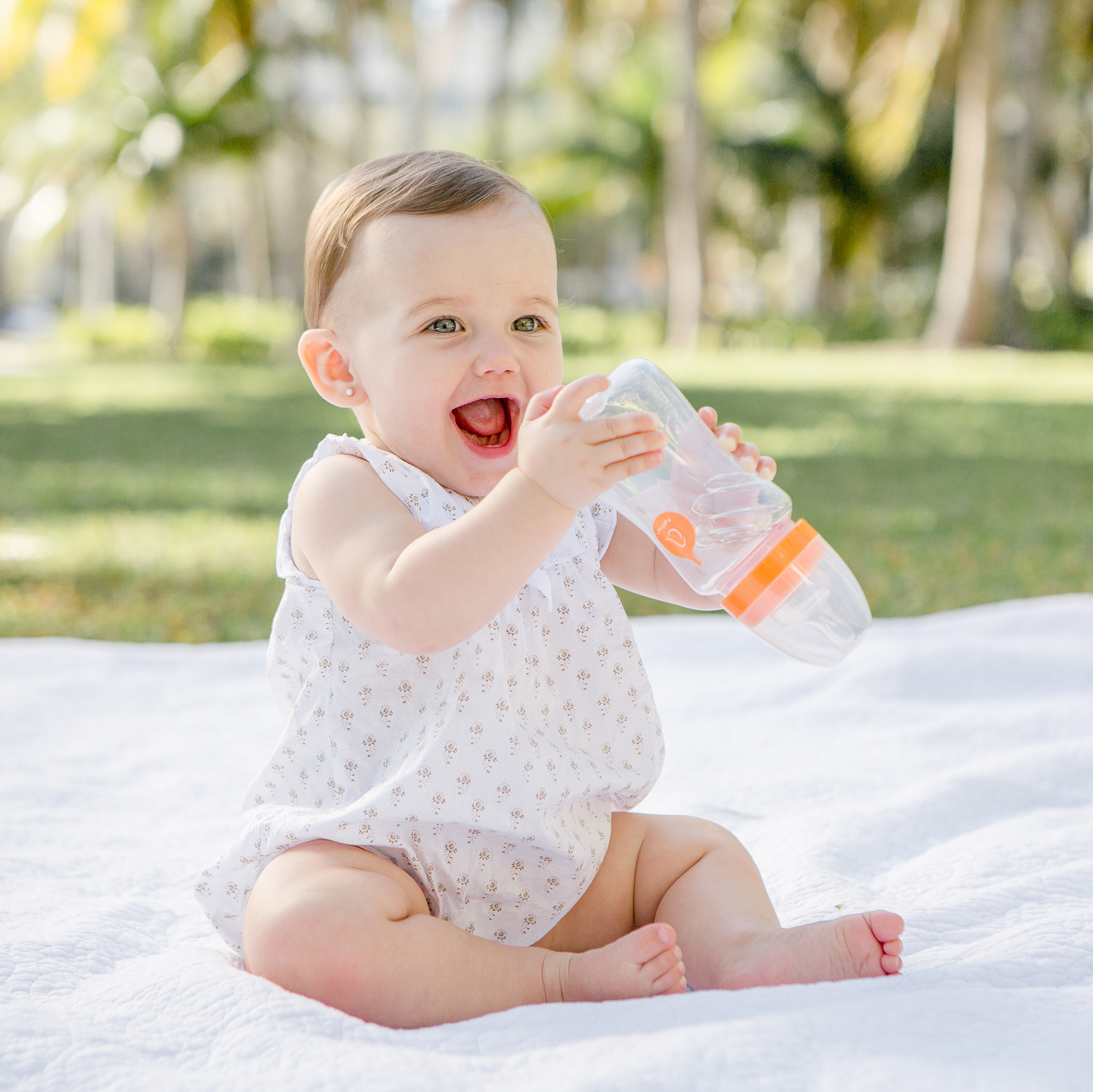 NON-REMOVABLE COIL
Our formula mixing coil is tightly nestled inside the bottle, so it cannot be removed by a curious toddler.
EASY TO CLEAN
Not only is our bottle Dishwasher Safe, our Food Grade, Stainless Steel Coil makes cleaning on-the-go easier than ever. Simply add soap & water, shake, & no formula residue is left behind.
BABY SAFE MATERIALS
BPA Free, PVC Free, Phthalate Free.
EASY TO USE
Our formula mixing coil serves as a blending agent, ensuring a smooth experience for your baby, down to the last drop!
IT'S FUN!
Shaking is always fun… The coil makes a rattle sound that baby will love! Shake-Shake-Shake!
STEP BY STEP INSTRUCTIONS
Pour formula into bottle and store until ready to use. Once ready, fill with water.
Shake bottle until formula and water are evenly mixed.
Go for a run.
Go finish doing groceries.
Go pick up your kids.
Go walk the dog.
Go start that book.
Go enjoy your day!
Go ____________ . (fill in the blank)
Formula Mixing Bottle
The ultimate feeding bottle, for the parent on the go
$14.99
See what we're up to!
Keep up with us on Facebook, Instagram: @figandcrow_ & Twitter: @figandcrow